Creating Opportunity Through Basketball
The Cleveland Northern Ireland International Basketball Academy was founded to provide school-aged youth in Northern Ireland access to quality coaching and competitive opportunities to participate in and observe all levels of the game of basketball. Known affectionately as the "Cleveland Project," this program reignites a partnership founded in the mid 1980s when a group of Cleveland, Ohio businessmen helped sponsor and promote the game in Northern Ireland.
Registration is open for our next program year. Inquire below.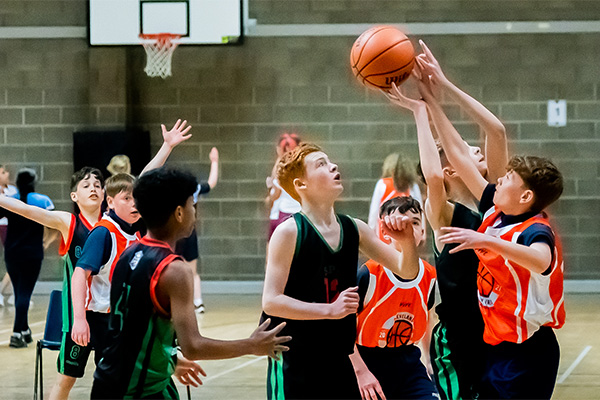 "I love, I LOVE coaching enthusiastic kids! And the Cleveland Project has been very successful at getting school kids to be enthusiastic about basketball. I'm so happy to be part of this program to help these kids further themselves mentally and physically."
— Coach Kelvin Troy
Rutgers University '77-'81, Basketball Ireland Hall of Fame inductee
The Cleveland Project
In the first two years, our program has exploded. Year three will be even larger.
2021: 1,450 participating youth
2022: 3,600 participating youth
2023: 4,100 participating youth
2021: 12 participating schools
2022: 20 participating schools
2023: 29 participating schools
2021, 2022: 0 participating clubs
2023: now adding club participation!